Posts Tagged 'toilet paper'
Thursday, April 26th, 2012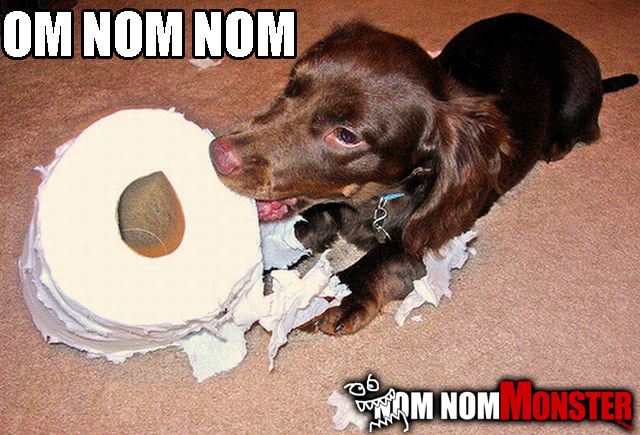 Om Nom Nom Nom…ohhh what? You going to do what with my desert?
Tags:
dog
,
puppy
,
toilet paper
Posted in
Animals
|
No Comments »
Thursday, March 15th, 2012
I don't think I would use this toilet unless it was a dyer emergency. It has sharp teeth and looks ready to clamp down on anything that sits on that seat. I can hold til I get home.
Tags:
bathroom
,
painting
,
toilet
,
toilet paper
,
toilet seat
Posted in
Uncategorized
|
No Comments »